Company Profile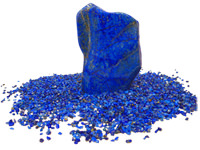 LAPIS Semiconductor was established through a spin-off of the semiconductor
business of Oki Electric Industry Co., Ltd. on October 1, 2008.
With the establishment, we made a new start as a member of the ROHM group.
" LAPIS " means " stone " in Latin, as in the jewelry " Lapis Lazuli " suggesting ideals or brilliance.
We anticipate our companies' bright future as the jewelry.

Our objective is to contribute to the advancement and progress
of culture through a consistent supply,
under all circumstances, of high quality products in large volumes to the global market.

Company Name
LAPIS Semiconductor Co., Ltd.
Address
2-4-8 Shinyokohama, Kouhoku-ku,
Yokohama 222-8575 Japan
TEL : +81-45-476-9212
Establishment
October 1, 2008
President
Kazumasa Wakuno
Number of Employees
689 as Apr. 1, 2022
Business Field
Manufacture on Assignment
from ROHM and LAPIS Technology, Foundry