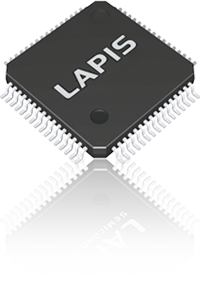 Please enter your ID and Password to click the Login button.

LAPIS Semiconductor will be in holidays
- from Aug 11 (Fri) to Aug 16 (Wed)
- The inquiry during the vacation of winter becomes the reply on and after August 17.
Registration is required to obtain your ID and password. Click this 'New registration / Re-registration' button to proceed to the following screen.
If you have forgotten your ID/Password, you will be asked to re-register your account after eliminating the present account. For eliminating account, please contact us through the 'inquiry mail form' below.

This page is supporting only English.

Please use this

'inquiry mail form'
for any questions about the registration.